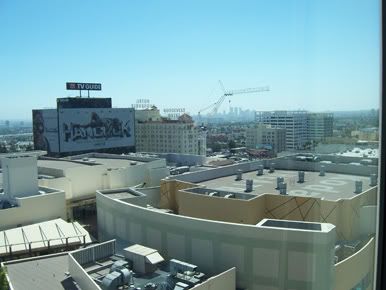 So last week I flew out to LA, as I was lucky enough to be invited out to a special prescreening of Hellboy II; The Golden Army.
First, let me say that the film KICKS ASS!
I could try and over intellectualize my review, in a poor attempt to mask my total nerdy glee, but Why bother?
It is Shinny, and Wonderful, and Fun. There is blessedly little CGI, and plenty of good laughs. And you should all go see it on the 11th when it comes out, take your friends and family, and then go see it again.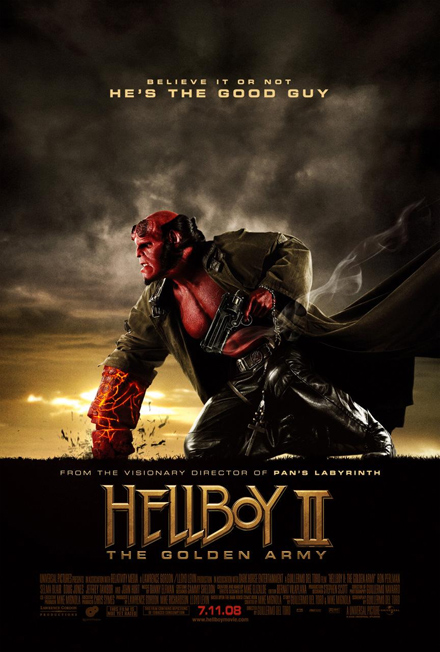 After the screening, there was an after party. All of the cast save Ron Perlman were there, as was Mike Mignola, and Guillermo Del Toro. All of which I was fortunate enough to meet.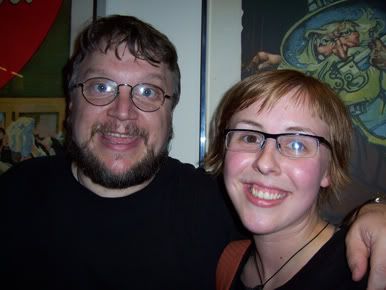 It was a very surreal. But also overwhelmingly positive. Other than getting the rare opportunity to talk to one the very top directors and visionaries I admire most, I met so many other wonderful people. In the ranks of the attendee group I was part of were some very special and lovely people I greatly look forward to keeping in touch with. My couple of days out there were filled with good company, good food, good beer, and great conversation.
It was also an overwhelming wake up call.
I guess it is fairly common to at some point realize you have become derailed from pursuing what you want to do in life, and a course correction is sorely needed. But that is what this trip was for me. So with hard work, and a good dose of luck, by this time next year I will be living some where else, and some how actively involved with film production and/or comic books. I have already given notice at one of my part time jobs to work on my portfolio more, and sent out a resume' to some productions with open calls for crew in the state.
Here are some Odd thoughts on LA I have
1) Fuck Taxi's -( the traffic is no worse than Chicago) - get a rental car.
2) Don't trust your average Concierge - they are in cahoots with the cabbies - the sneeky bastards....
3) Everything in LA in cranked to 11 visually - and very very stimulating - a people watching gold mine.
4) LA feels flat as a pancake- and short, its weird
5) The Highland Center looks like something out of Alan Moore's "Promethia", which I love in strange way.
6) Apparently MANY people in LA never got the fax, that the 80's overall did indeed suck, and that the fashions of the late 80's metal / rock scene were BAD ideas. Seriously strange.
7) Almost Everyone in LA it seems, upon hearing you are from out of town, WILL eventually ask if you are moving there, commonly as the 2nd or 3rd thing they say to you. They will then continue to tell you it is not that hard to find work or a place to stay, and in a slightly creepy Jim Jones sort of way try to convince you that you should.
That is about it.
I would post more, but my grey matter is still finding it hard to grasp that it happened.
Sort of dream like I guess.
But I think I will post a second blog, with more pictures, and TONS of links to the fabulous pages of all the lovely people I met.
THE IMPORTANT THING;
GO OUT - SEE HELLBOY II; THE GOLDEN ARMY ON JULY 11TH - BRING YOUR FRIENDS AND FAMILY - SEE IT MULTIPLE TIMES!!!!
Cheers.